Alaska Dogs Gone Wild, Alaska's first flyball club, was created in 2004 and is based in Anchorage, Alaska. Our main goals are to have fun with our dogs, enjoy socializing with our teammates, and promote competitive flyball in Alaska.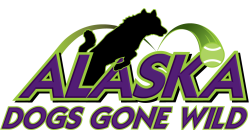 Thank you to flyballdogs.com for hosting our website!
For questions or comments about this site, please email .