The Northern Nevada Dog Days of Summer are here!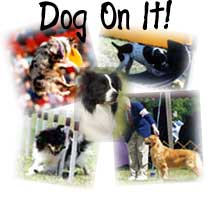 Come join us July 6th for the Northern Nevada Dog Days of Summer! This even features agility, flyball, obedience, and conformation competitions as well as clinics for those interested in these sports and more! See demonstrations of unique canine occupations, consult with a doggie accupuncturist, or ask one of the groomers which shampoo to use on Fido! As a bonus, the Comets will be hosting the Fun & Tricks Contests, including awards for the Best Trick, Fastest Tail Wagger, and more! Bring your dog out and enjoy this wonderful and unique event! For more information visit the official NNDDS website at www.nndds.com!
Who We Are
The Comets formed in October of 2001 when a group of dog minded folks and their tennis ball minded dogs got together and decided that it was time that Carson City had a flyball team. The goals were simple:
Always work hard.
Always play hard.
Always demonstrate good sportsmanship.
Always perform at the best of your ability.
Always play fair.
What We're All About
The Comets believe that everyone has a place in the sport of flyball, no matter what the ability or skill level. A team is only as good as its dogs and the dogs are only as good as the team. Thus our motto of "All for one, and one for all!"
We try to present an equal opportunity to all individuals wanting to get involved in this sport. We offer discounted memberships to juniors. Fundraisers are held to reduce out of pocket expenses for the members. Beginning classes are included in the first year of membership. In return we ask that whenever possible, members participate in fundraising efforts, help with set up and breakdown of equipment, and generally help lend a hand.
We invite any one interested in this fast paced sport to come run with us!
Where To Find Us
The Comets practice every Tuesday starting at 6:30 PM at Fuji Park in Carson City, NV across from Costco. We encourage individuals and their dogs who are interested in the sport of flyball to come to a practice and try it out!