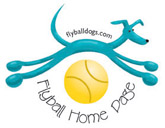 Flyball Chat
---
On-line chatting allows you to interactively communicate with other Flyball enthusiasts. Unlike the email list, on-line chats require the participants to be connected at the same time. Think of it as "meeting at the water cooler".
IRC Flyball Chat meets on Monday &amp Thursday nights, around 6:00 p.m. PST (9:00 pm EST). Requires an IRC client or a Java capable browser. General info on IRC is available at New IRC Users or IRC Help.

Super Novas Chat meets on Tuesdays &amp Saturdays at 8:00 PM Atlantic time (7:00 PM EST) or any other time. A Java capable browser is required.
---
Copyright © 1999-2001 Kathryn Hogg, kjh@flyballdogs.com
Last Modified: Feb 7, 2001